How does a small college looking to grow enrollment market their (truly) unique style of education? This web redesign achieved big results — like a 200% increase in inquiries.

Timeline
July 2016 — August 2017
Project Scope
Discovery and research
Information architecture, UX, and content strategy
New design system based on a recent rebrand
Front end development, including pattern library
WordPress implementation
CMS
WordPress
Site Size
About 500 indexed pages
From the moment you step onto Warren Wilson's campus, you realize you've found a place that's a little different.
It's not just the serene mountain setting. There's also a funky, independent vibe that's totally unique to Warren Wilson, and it was a lot of fun getting the chance to convey that in a custom digital experience.
What really sets them apart is their work program, where all students learn a trade and serve on work crews — doing real jobs and maintenance on their self-sustaining campus, from growing the food served in the dining halls to forging tools in the blacksmith shop.
We deployed a mixed-methods approach to research that student experience and emphasized photography on the site to help prospectives envision themselves living as a member of this unusual campus community. The result is an image-rich design that uses bright colors, textures, and just enough parallax movement to make it fun to explore.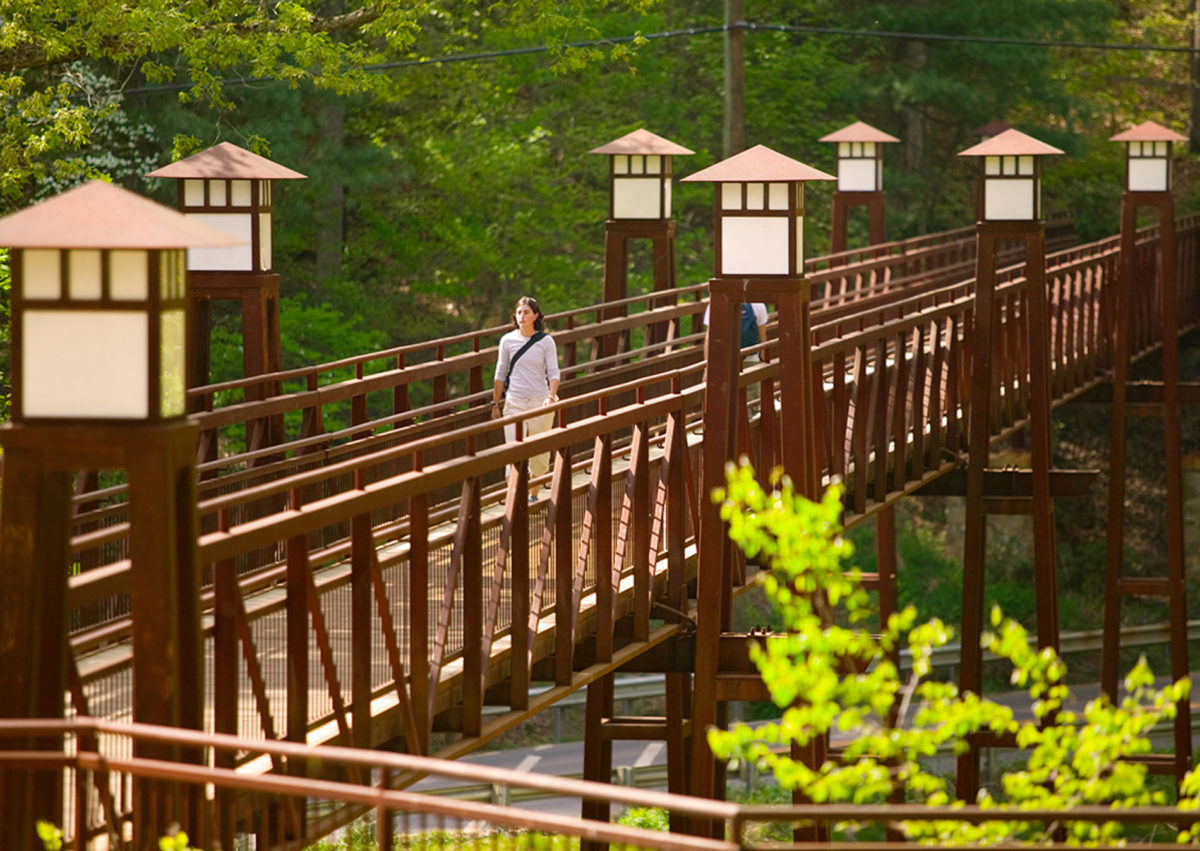 More Personality, More Conversions
The strategy to focus on enrollment goals led to some big decisions — and some big payoffs. To get these results, the WWC team was willing to redesign the RFI form, change internal inquiry procedures, and rewrite almost all their web content.
"I think it's really beautiful. And I think NewCity really heard when we said that we are very clear in that we want this to be for prospective students and parents of prospective students. I don't think it feels like most higher ed institutions... I think that it really hits the market that we wanted to hit, and that feels really good."
Retooling a Hard Day's Work
Warren Wilson students serve on a work detail as part of the curriculum. Only a handful of U.S. schools do this, so it's a big differentiator for them.
The old site was missing an opportunity to show off all the good things it adds to the experience.
So we wove bits throughout the site reframing it as an expression of shared values — showing outdoor crews smeared in mud, quotes on the solidarity and pride it brings, and benefits to social lives and resumes — squishy, personal nuggets many schools leave out.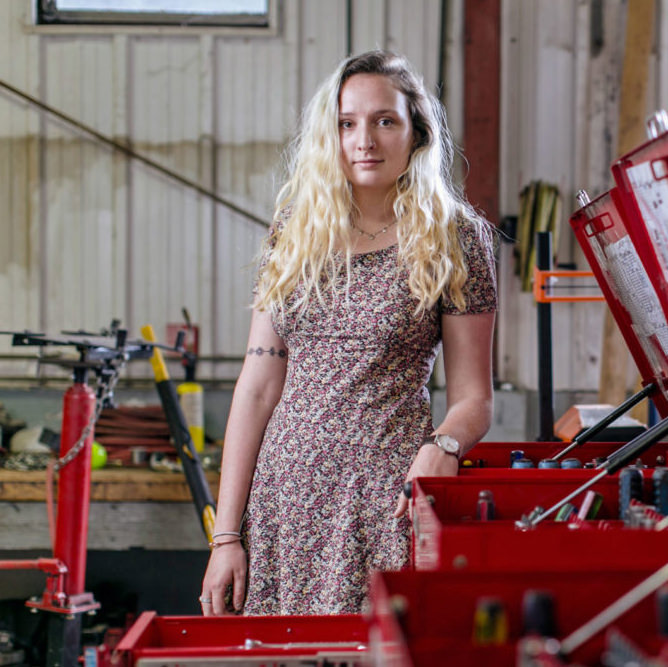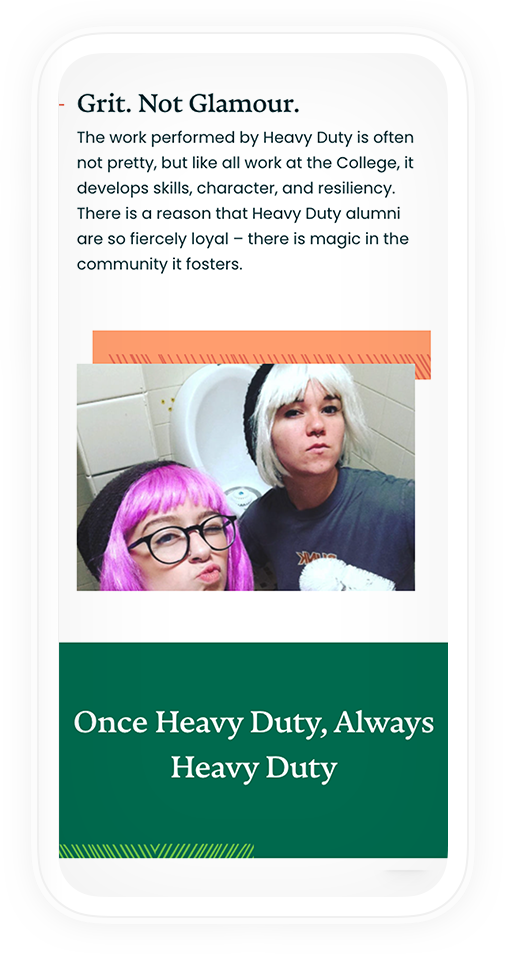 "I just feel, first of all, really proud. I say to Morgan once a week, 'You know, we did a really good project.' For little tiny Warren Wilson with no resources, I feel like we did it right. I felt like I had confidence in what you told me, and that allowed me to move the ball forward. And I don't know that I would have felt that same confidence with another web partner."