The Washington Institute for Near East Policy
This D.C. think tank provides in-depth analysis on one of the most turbulent regions of the planet. They came for a modernized web publishing experience that would get their important research in front of our nation's policy-makers.

Timeline
February – December 2020
Project Scope
Discovery and audience research
IA, UX, and content strategy
Design system with pattern library and front-end development
Drupal integration with advanced publishing workflow for content in Arabic, Farsi, and English
CMS
Drupal 8
Site Size
25,000 pages, publishing 8-10 articles a week in 3 languages
The Washington Institute for Near East Policy (TWI) is the nation's largest research institute dedicated to covering American foreign policy in the Middle East.
Government leaders, non-profits, and media outlets turn to them for a non-partisan understanding of what's going on politically, economically, and culturally. After a decade of partnership on a web platform we designed for them back in 2011, they asked us to lead a redesign in 2020.
A major goal was to recast the site as an extension of a policy analyst's brain – make it easier to find the right content, get up to speed on an issue, dive deep, or keep up with the latest developments.
The relaunch was an unqualified success — well received by their scrupulous audience of policy advisors, journalists, and regular readers.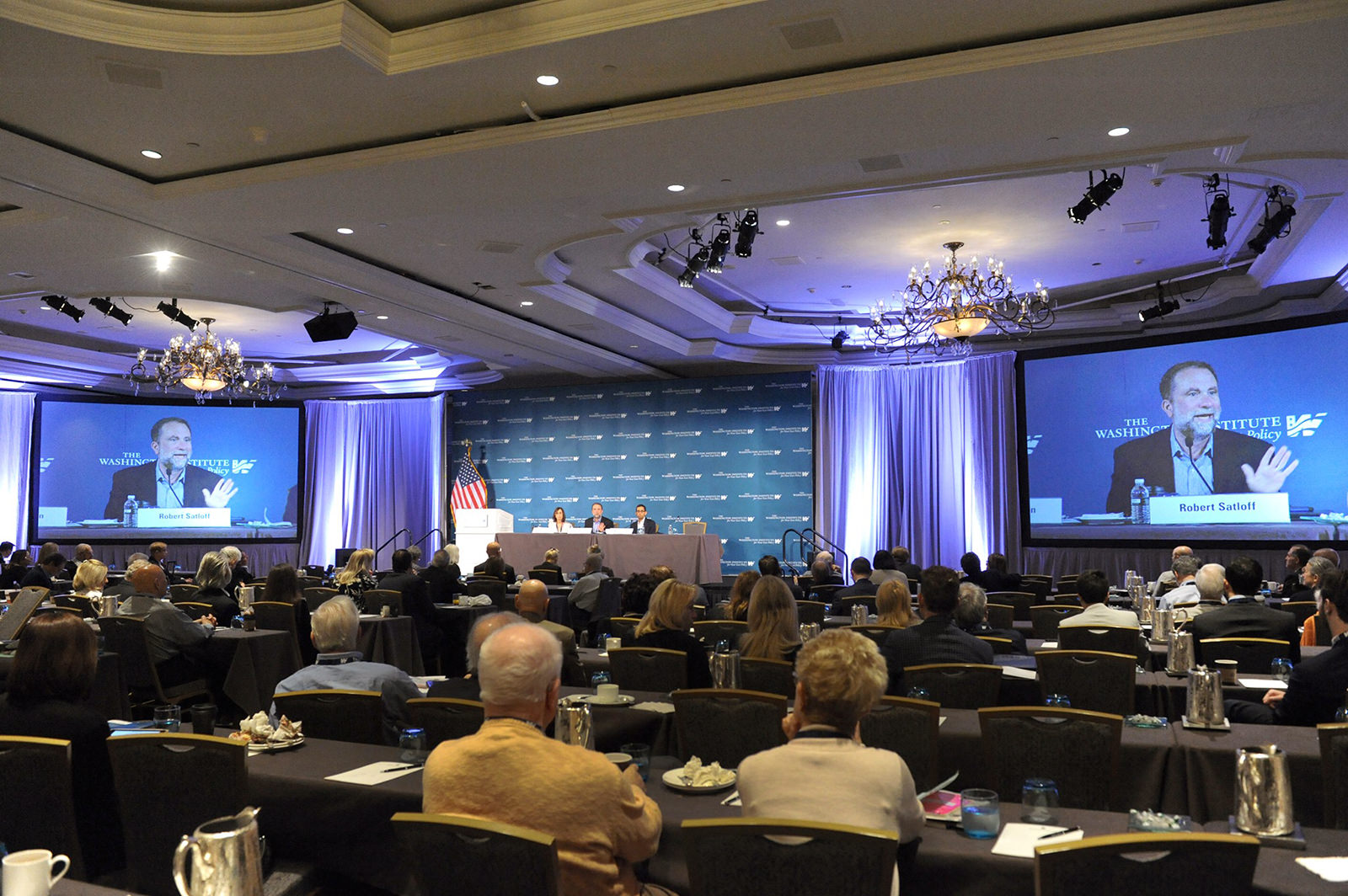 When Research Challenges Our Assumptions
Measuring engagement is hard on a site where people tend to exit from the articles, as out-of-the-box analytics won't report time spent. To look deeper, we conducted benchmark usability and engagement testing of TWI and peer sites like the Brookings Institute.
The research led us to abandon some common industry design features and shift focus toward these goals:
Improve the email newsletter-to-website experience (21% of all traffic)
Keep the reading experience interruption-free, as callouts embedded in articles increased abandonment in mobile contexts
Move seamlessly between mobile and desktop to support reading on a daily commute
Classify articles by purpose, not internal publication product names
Structure articles to improve findability in external search engines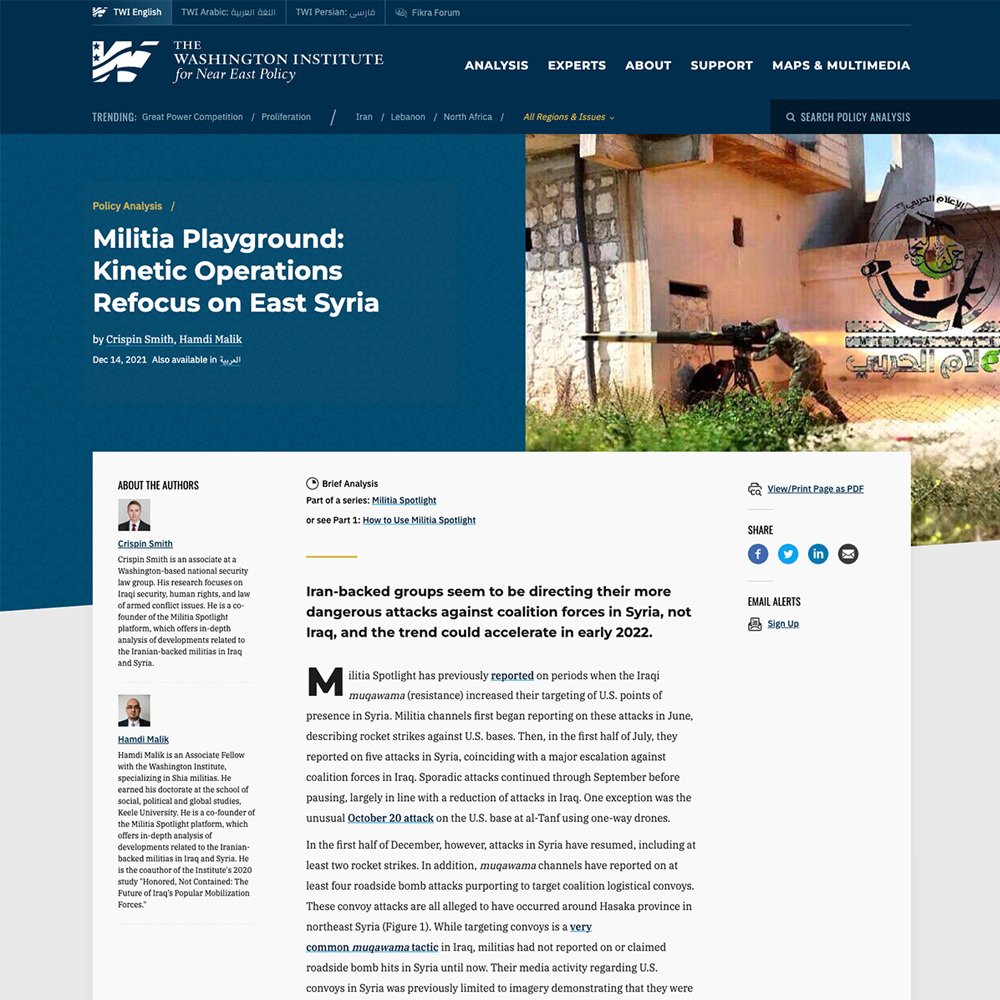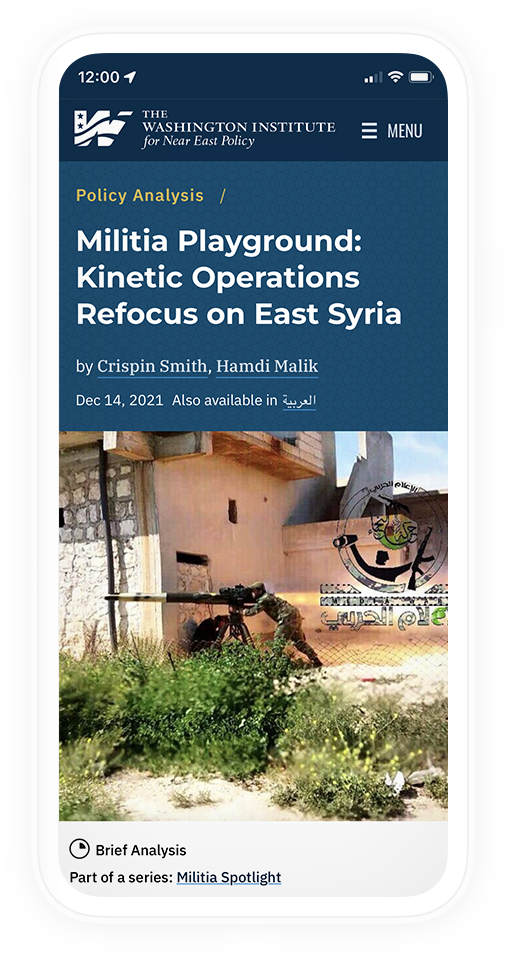 "NewCity has proven to be an indispensable partner in envisioning, designing, and successfully executing our ambitious online goals."