Operation Lifesaver, Inc.
Operation Lifesaver, Inc. (OLI) is NewCity's oldest client. We have designed seven versions of their website over the last 26 years.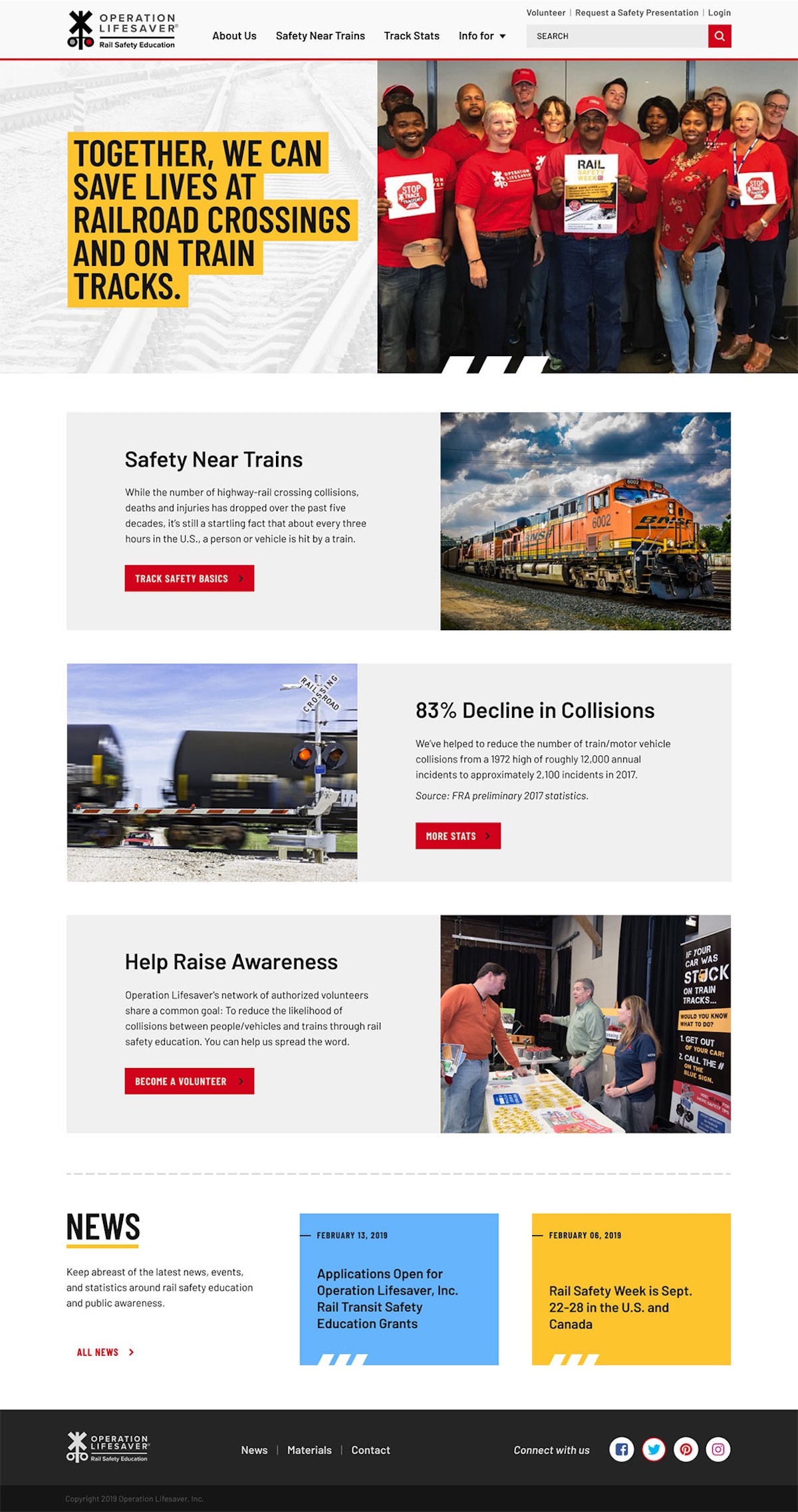 Project Scope
Discovery & audience research

User experience strategy

Design exploration

Information architecture and navigation strategy

Content strategy 

Front end development

Drupal implementation 

CMS & editorial training

Launch prep & support

Post launch support
Launch Date
Original site in 1996, latest version in 2019, with ongoing work
CMS
Drupal
Operation Lifesaver, Inc. has a simple mission - reducing collisions, fatalities and injuries at highway-rail crossings and trespassing on or near railroad tracks.
They work through a nationwide network of state coordinators and volunteers who provide free safety presentations and training to reach audiences of all ages.
What you don't see on the public side of the site is an extensive intranet that is used to support the network of coordinators and volunteers. Volunteers give presentations at schools and civic organizations, and provide training for new drivers, professional drivers, emergency responders and more. Volunteers access training resources and submit data on their presentations and training through the intranet. This data is extremely helpful for the organization and its safety partners, which include federal, state and local government agencies, highway safety organizations and America's railroads.