Oklahoma State University
More than just a redesign, this was the first launch in a larger effort by a forward-thinking university team, who's breaking down silos to better serve their entire institution.

Timeline
December 2017 — January 2019
Project Scope
Discovery and audience research
UX and information architecture
Content strategy, copywriting, and messaging
Governance and editorial training
Pattern library design and front end development
CMS
Omni CMS
Third-Party Integrations
Trumba, Slate
Site Size
250+ content pages at first launch, 23,000+ pages in the domain overall
This school has a BIG personality (think bright orange and cowboy hats) but their outdated design just didn't feel like the university.
The navigation required a complete overhaul. There were 194 (!) links on the homepage alone and no global navigation. Each link led to a separate subdomain in the OSU site family, each with its own unique structure. It was disorienting.
Our new architecture would seamlessly integrate admissions, better represent OSU's personality, and offer a significantly improved user experience.
Breaking down silos
We heard them loud and clear. The team wanted people to receive consistent messages and the same look and feel across all university communications. To that end, the chief goal of the redesign project was to create a design system that would inspire colleges and other units on campus to adopt it.
"As we think about silos in higher education, the more silos we build, the wider they are, the taller they are, the more complicated that is to manage. It makes being competitive as an institution that much more difficult. It's really critical that those silos come down to be able to work across the aisle to really move forward and be as competitive as we want to be."
Dreaming as big as the sky
OSU's website had to be casual, personal, understanding, helpful, and fun and, of course… it had to be ORANGE. We went bold with messaging and design and created plenty of styles to show off their brag points with big numerals for statistics, big display headlines, and general bigness and boldness to match their personality.
The whole website drives admissions
"With our new website, our admissions site and our homepage are all one website. They're integrated," OSU's branding and digital strategy director said. "There's no disconnect anymore."
The admissions conversion funnel tracks goals using Google Analytics and Slate. We prioritized new centralized content along key user paths for the prospective student audience — academic programs, scholarships and financial aid, admissions, about, and student life.
As a result, post-launch "Get Mail" (request for information) conversions went up more than 35%, and "Apply" conversions were also up.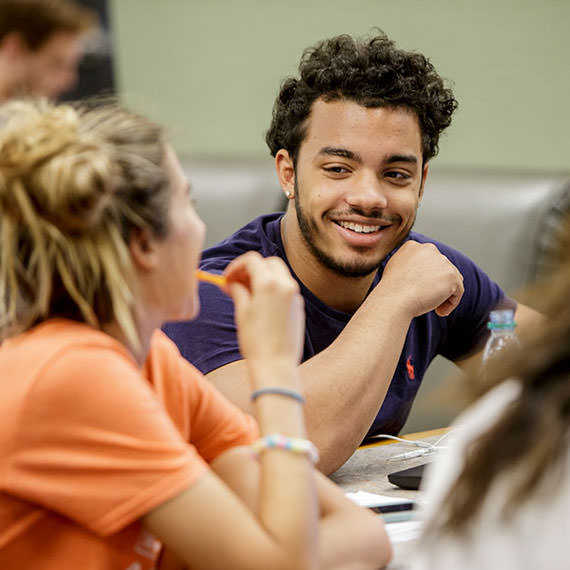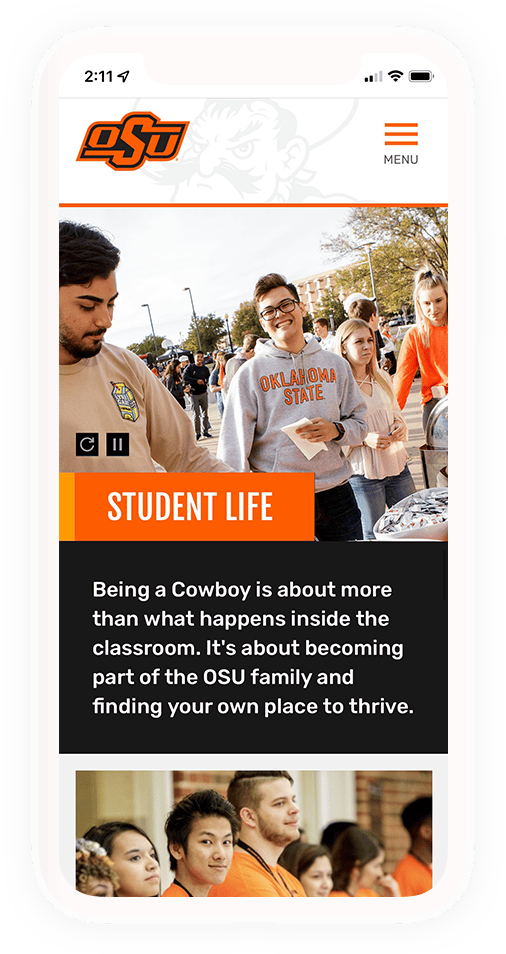 "When I first got to OSU, I noticed that our admissions site — really our university site — but specifically our admissions site, wasn't meeting the needs of prospective students and their parents. It was outdated and confusing. I'm not really sure how anyone was applying to the institution because you couldn't even find the button on the website to apply!"