Oklahoma State University Extension
It started with a vision for a single, integrated web presence for the Division of Agricultural Sciences and Natural Resources. It ended with double the search traffic.

Timeline
January 2018 – February 2020
Ongoing consultation
Project Scope
Discovery and audience research, including persona development
IA, UX, and content strategy
Designed and developed custom enhancements for existing pattern library
Content governance and workflow design
CMS
Omni CMS
Site Size
3,000+ pages
Start with 70 websites, and take it one step at a time.
A tangle of websites that went from sprawling and siloed, to accessible and useful.
The Division of Agricultural Sciences and Natural Resources (DASNR) covers all three functions of OSU's land-grant charter: education (Ferguson College of Agriculture), research (Oklahoma Agricultural Experiment Station), and extension (OSU Extension). But over time their organizational structure had led to a sprawling and siloed digital experience.
We identified ~70 websites that needed to be part of DASNR's strategic online future. We dug into analytics to understand traffic patterns. We launched surveys and conducted interviews to uncover motivations and pain points. And we spent time at four different locations in Oklahoma to meet stakeholders and audiences face-to-face.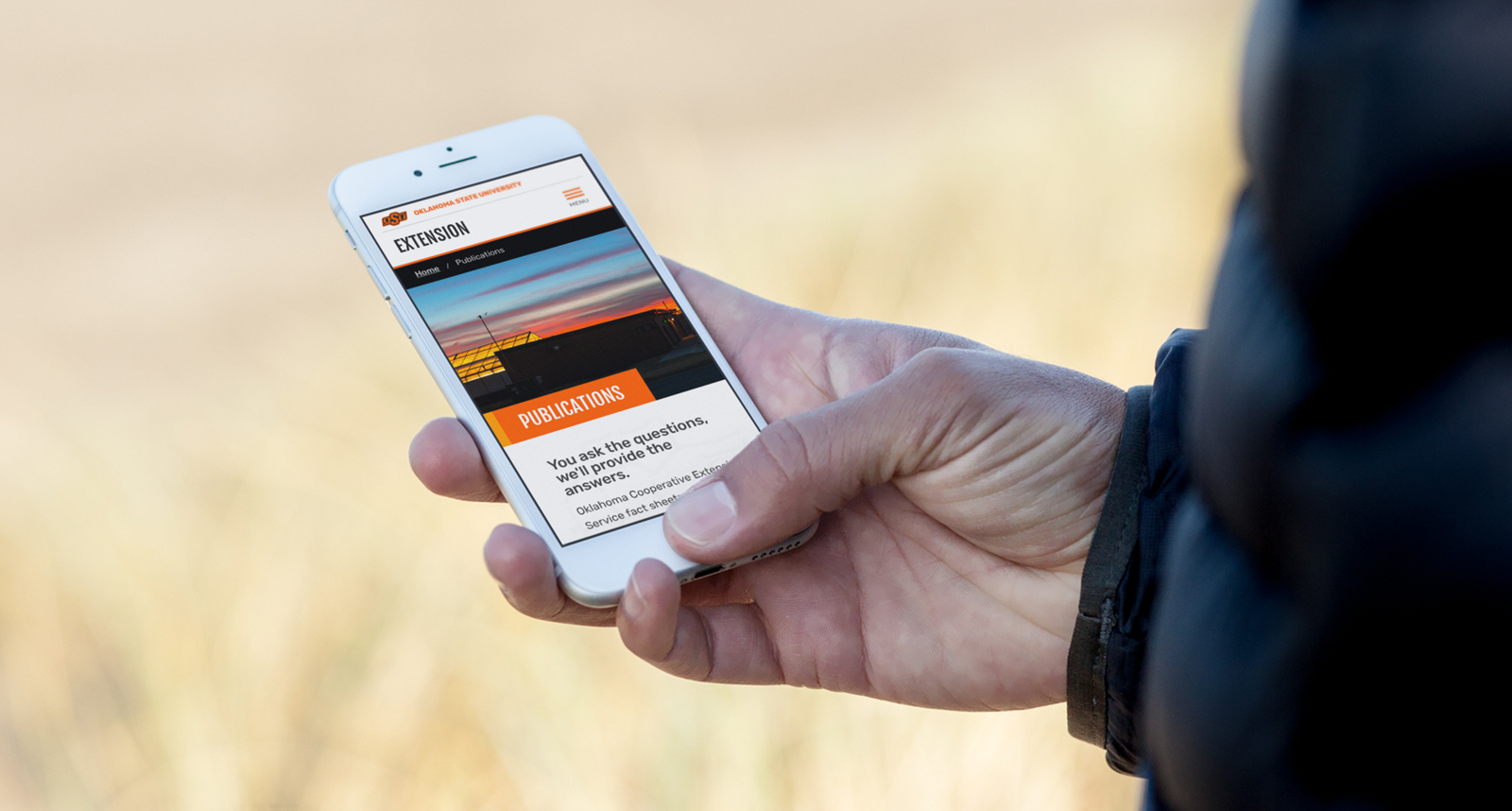 It was clear the project needed a phased approach, so we agreed to focus on Extension first. Serving all of Oklahoma, along with significant U.S. and international traffic, it had the most potential to bolster DASNR's digital footprint.
The site was built using the design system we created during the original OSU redesign project. Its first release included 1,300+ fact sheets, 77 county office sections, profiles for 350+ Extension experts, and tailored feeds from the university calendar system, unified by a centralized taxonomy of approximately 200 topical terms. DASNR's web team worked tirelessly through the content to write, edit, migrate, and tag roughly 3,000 pages.
"Our project was large in scope, encompassing over 3,000 often lengthy pages with complex tables and imagery. From initial concept to launch, NewCity was an invaluable partner in the development of the OSU Extension website."
Search traffic doubled almost instantly
Four months after launch, traffic to the new site had effectively doubled, almost exclusively from organic search traffic.
The DASNR web team now has a platform for sharing valuable content, visibility into their analytics, improved governance and workflow — and they're well-positioned to carry out their land-grant mission of making university research accessible and useful, for years to come.