Gainsboro History Project
Honoring the historic Gainsboro neighborhood of Roanoke, Virginia, which was once a thriving African American business and entertainment district.

Project Scope
Discovery & audience research
Mobile first web app strategy
Experience design
Brand identity exploration
Information architecture & navigation strategy
Content strategy, copywriting & messaging

Component library design

React front end development
Headless WordPress (decoupled) implementation
Launch prep & support
Post launch support
Launch Date
May 2022
CMS
Headless WordPress (decoupled)
Hosting
Pantheon & Vercel
Component Library Platform
Storybook
Advanced Search
Algolia
JavaScript Library
React
In 2022 the Roanoke Higher Education Center (RHEC) created a Central Walkway Plaza telling the story of Gainsboro from its origins as Roanoke, VA's first neighborhood to the era of Civil Rights and desegregation.
The Walkway expands the RHEC campus footprint by connecting the main building with the Claude Moore Education Complex, and provides green space, a brick walkway, a seat wall, and an outdoor learning laboratory for culinary arts students.
RHEC and NewCity, long-time collaborators, worked together to create a mobile friendly web app that allows users to further explore the historical legacy of the Gainsboro community. This interpretive digital experience was developed in coordination with the ribbon-cutting ceremony for the physical Gainboro History Project Walkway.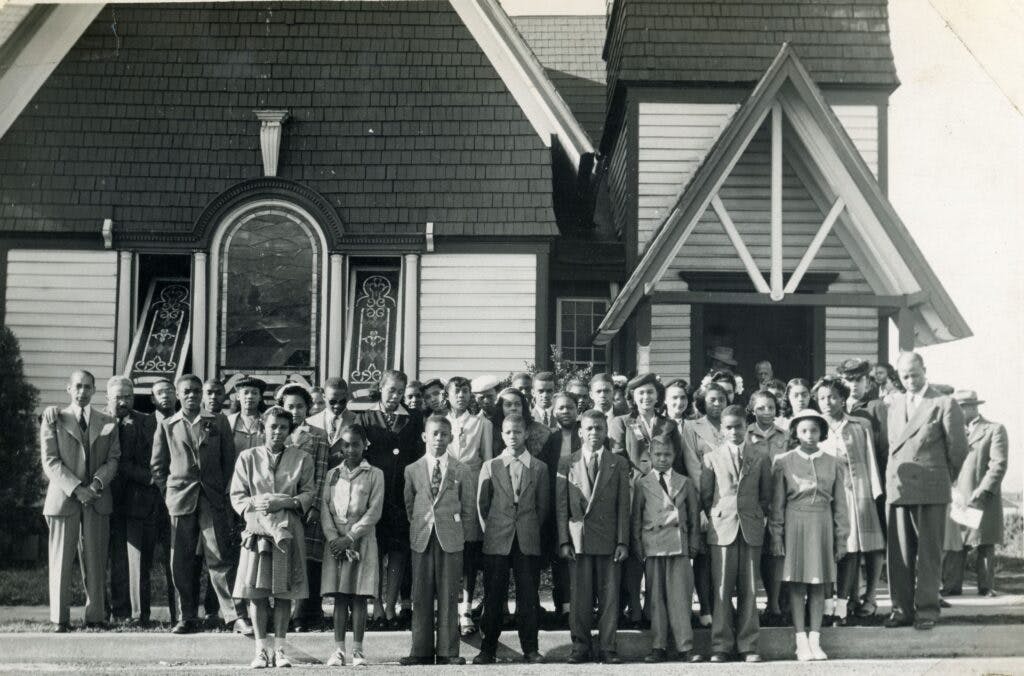 We worked closely with historians and community members to plan the experience and organization of the content. Part of the challenge was simplifying and presenting the content in a way that invites deeper exploration without overwhelming people. Through the design we sought to capture the vibrant life of Gainsboro, which in spite of the damaging effects of urban renewal continues as a community rich in character and pride.
In addition to exploring seven key historic themes, website visitors can learn about notable people like pioneering educator Lucy Addison, civil rights lawyer Oliver Hill, or the Tuskegee Airmen who grew up in Gainsboro. They can discover important places and tour the neighborhood using an interactive map.
To provide a more instantaneous app-like experience, we built the website using WordPress as a headless CMS, with a React front end.