Cleveland Institute of Music
A new website that represents Cleveland Institute of Music as the center for the education of the complete musician of the 21st century.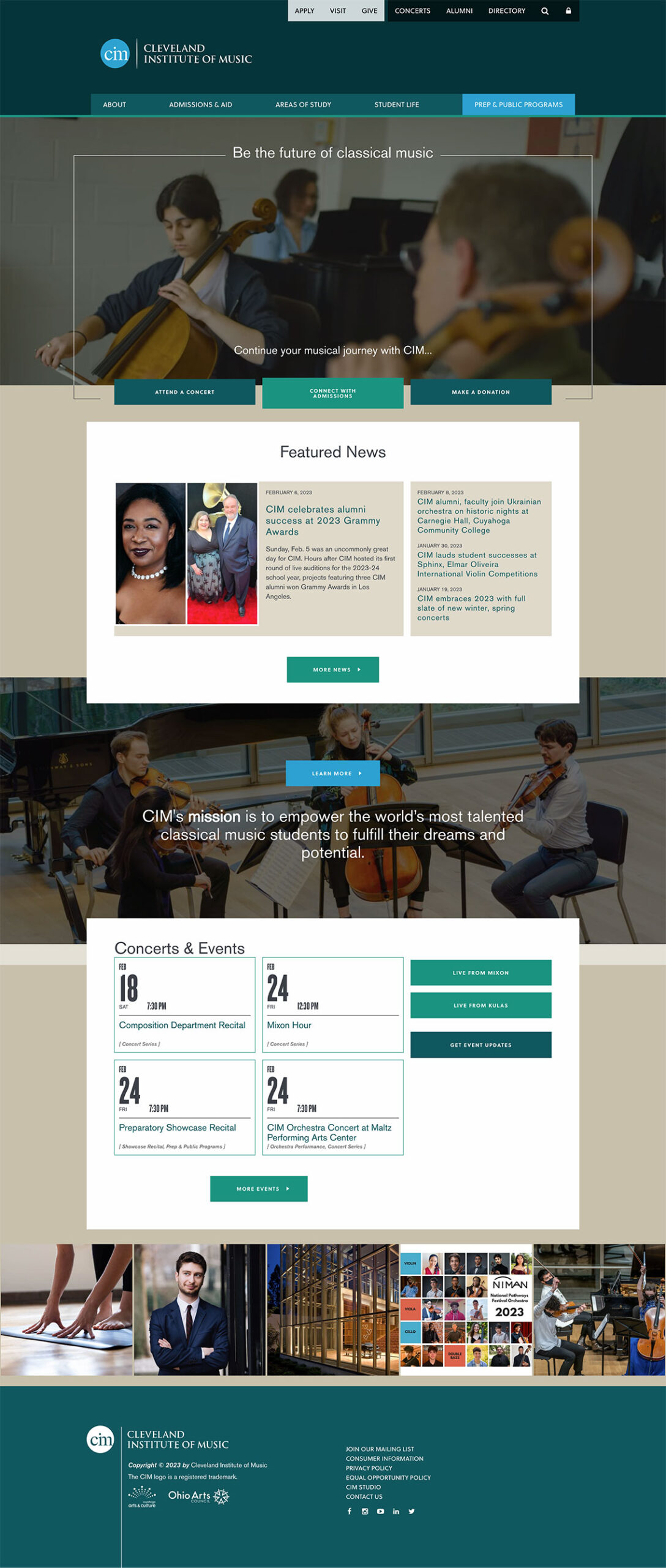 Project Scope
Discovery & audience research

User experience strategy

Design exploration

Information architecture and navigation strategy

Content strategy & copyediting 

Front end development

Drupal implementation 

CMS & editorial training

Launch prep & support

Post launch support
Launch Date
2016, with ongoing work
CMS
Drupal
Founded in 1920, the Cleveland Institute of Music (CIM) is one of seven independent music conservatories in the country and is known for superior orchestral, chamber, composition and opera music programs at both the undergraduate and graduate levels.
CIM approached NewCity with these goals:
Create a sophisticated and memorable experience that conveys the high caliber of music and education at CIM. 

Let the music and images speak for themselves.

Give clear pathways for each audience.

Make it easy for a small staff to manage.
In addition to prospective students, the new site needed to better serve concert goers, donors, and the more than 1,300 K-12 and adult learners who take lessons through CIM.
When we traveled to Cleveland to begin our exploration, we quickly saw that the CIM student's journey is very different from that of a student going to a traditional undergraduate program. They tend to be more mature and focused on clear goals. Prospective students and parents pay particular attention to faculty profiles. Our project manager for CIM, Lee Pannell, observed: "they're getting the best violin player from Florida; the best bassoonist from China. These kids seek them out based on the professors. The professors are stars in their own right. So if you are a violinist, you know who the top three violinists are, you see where they teach and you seek out those schools."
Our creative concept for imagery and video on the site, particularly the ambient video on the home page, was to convey "from backstage to centerstage." "These kids were like seasoned pros. You couldn't believe that they were going to be going on in 10 minutes and playing before a full house," said Brian Maddox, Creative Director on the project.
Along with compelling visual and interaction design, our content strategy for CIM centered around these three big ideas:
Talented young musicians form the creative heart of our institute.

You'll experience ideas and feelings that lie at the core of human expression, and inspire others to explore them as well.

You'll become a confident, complete musician who collaborates with peers both onstage and off.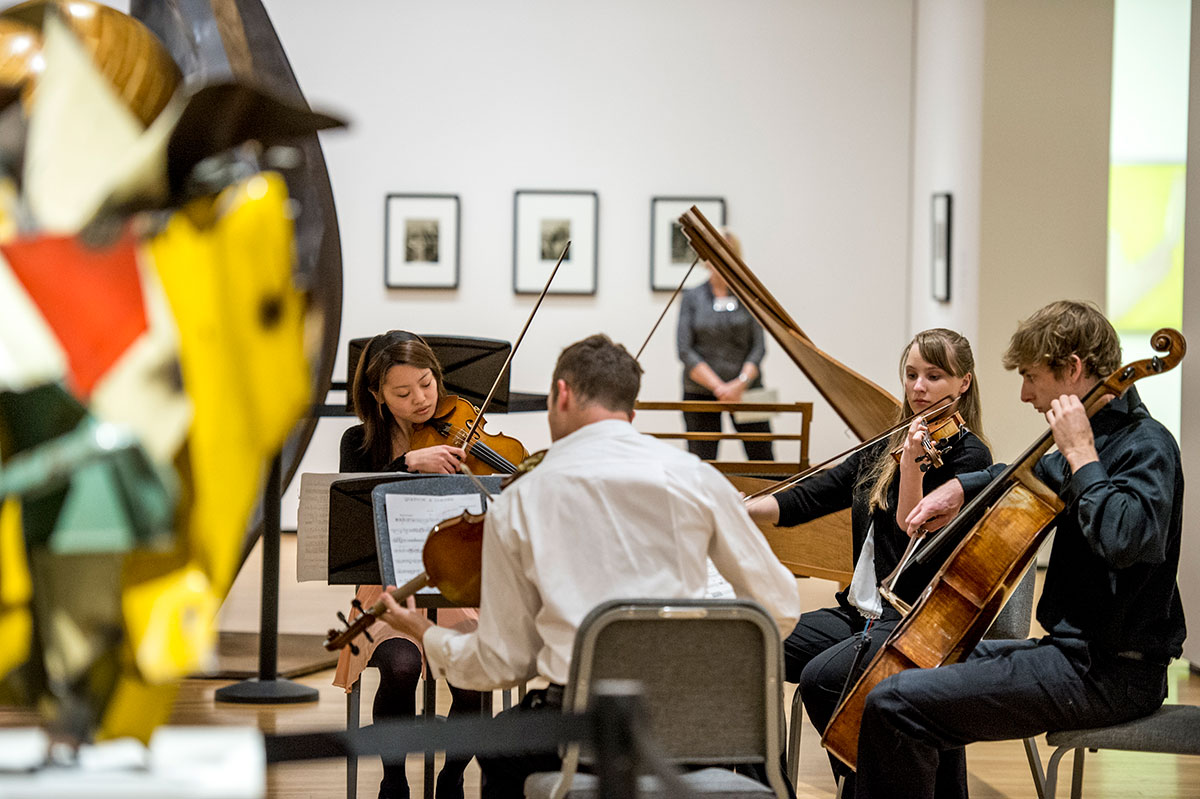 207%
Increase in Request for Info Submissions (YoY)
120%
Increase in Campus Tour Signups (YoY)
40%
Increase in Conservatory Application Starts (YoY)
32%
Increase in Preparatory Application Submissions* (YoY)
An increase in applications doesn't necessarily mean an improvement. More importantly, according to Dan Betting, CIM's Director of IT, "the caliber of students accepted into the school this year is much higher." The site is now a strong part of the admissions team. Dan continued, "With the redesign, the Admissions team really changed how they do things. Before they would mail information and not send people to the website. Now they are proud to send prospects to the website. We've heard continuously comments about the site, and not being embarrassed to send people there is a big one."
"With the redesign, the Admissions team really changed how they do things. Before they would mail information and not send people to the website. Now they are proud to send prospects to the website. We've heard continuously comments about the site, and not being embarrassed to send people there is a big one."