NewCity worked closely with the Kyl Center for Water Policy at Arizona State University to plan, design, and build a new website for the Arizona Water Blueprint project. The new site is a tool for holistic thinking to inform policy decisions and good water stewardship.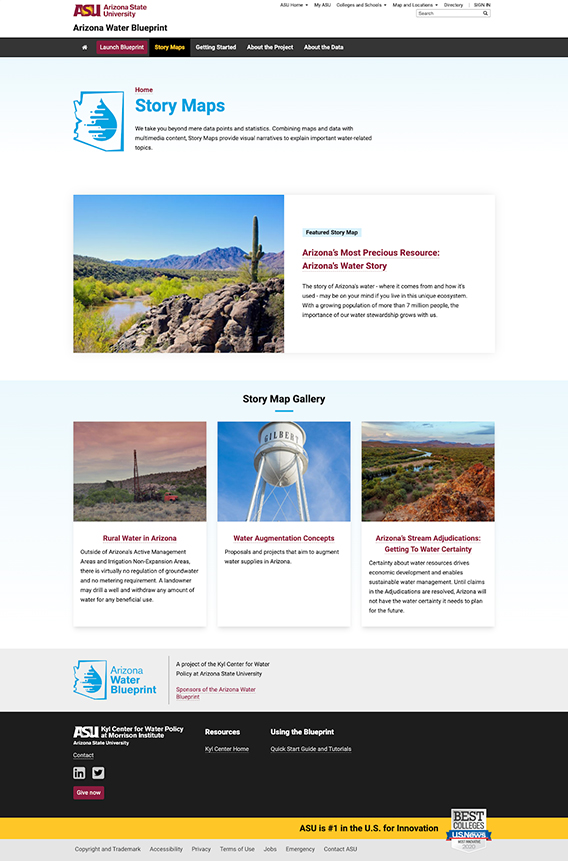 Timeline
June 2019 – June 2020
Project Scope
Discovery, Research, and Planning
Information Architecture
Design & Development
Accessibility and Browser Testing
Data visualization that's both powerful and easy-to-use
A project shaped by 200+ water officials, community members, and educators
The Kyl Center for Water Policy promotes research, analysis, collaboration, and dialogue to build consensus on water stewardship for Arizona. The Center needed a new microsite to introduce the Arizona Water Blueprint project, which serves people who are interested in learning about Arizona's water resources and policies.
In our research, we learned that people were struggling to find answers to their questions about water. Water source information was so hard to find that one community official had resorted to carrying it around with her on a hand-drawn map.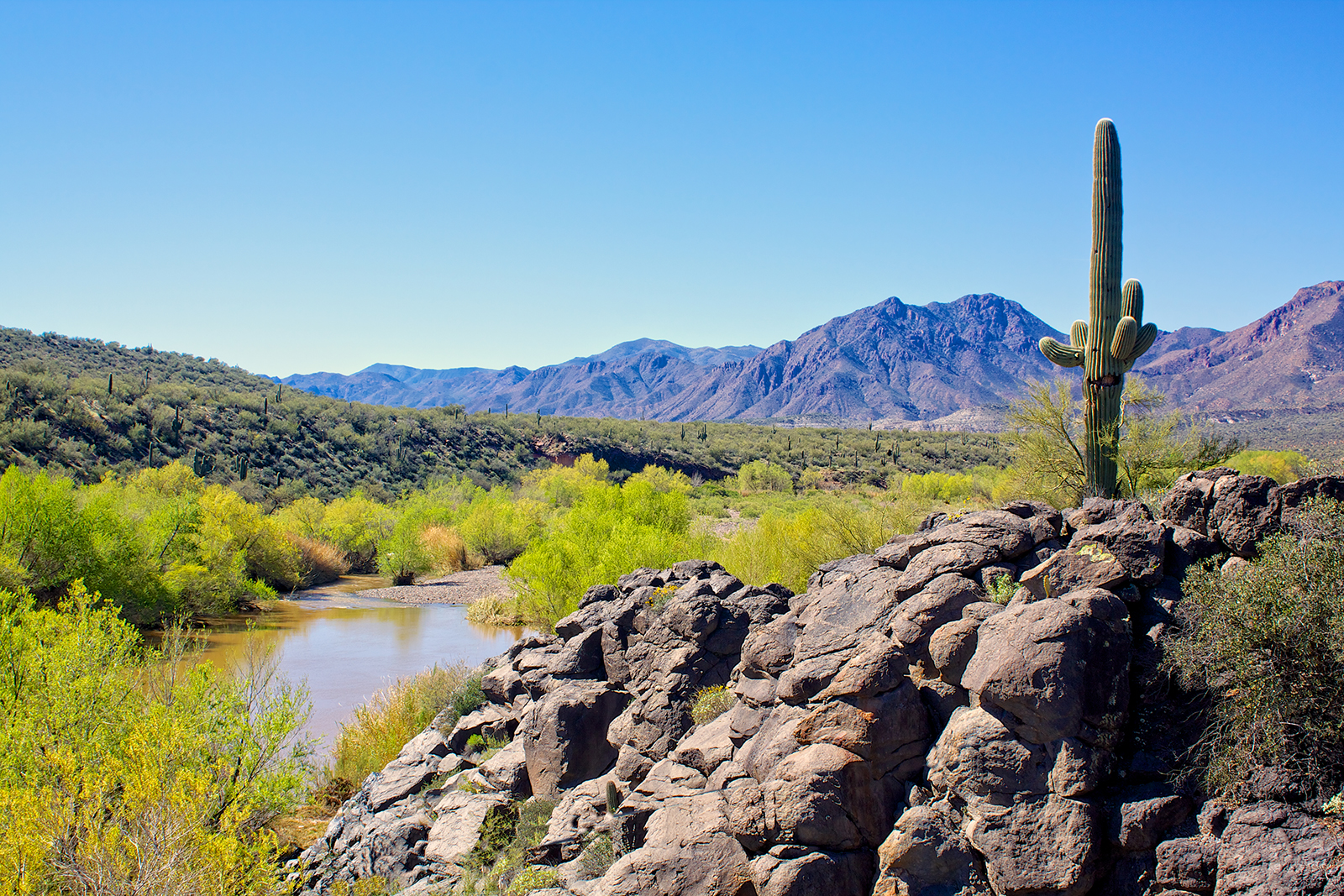 A layered, interactive tool
We worked with the client to create an accessible, interactive map that allows users to view 40+ layers of data related to water — including sources, usage, infrastructure, service areas, habitats, potential projects to increase water supply. The site features ArcGIS StoryMaps that combine maps and data with multimedia content.
Empowering community members
Now, information about water resources and infrastructure is accessible to civic leaders, home-buyers, professionals, and anyone else who needs it. The site empowers community members to learn about Arizona's water with over 50 data resources in one easy-to-use place — no GIS experience needed.
Tools for exploring Arizona's water resources
The resulting site includes a variety of helpful tools, like:
The Water Blueprint Map: A comprehensive tool that layers 50+ datasets from government, conservation, and academic sources
About My Water: Look up data by address, including water supply assuredness, annual precipitation, flood zones, and more
Groundwater Level Changes: See how groundwater levels have changed over a 20-year timespan in Arizona's sub-basins
Interactive Story Maps: Take a guided walk through key issues like augmentation concepts, water certainty, and watershed history