Mike does mostly front-end development at NewCity.
He makes sure everything looks good and functions correctly in the browser, always with an emphasis on accessibility and clarity. Plus, he's pretty handy with JavaScript.
Mike started coding as a wee one when his grandfather taught him BASIC. Before long he was making silly games on his TI-83 calculator, which helped him survive math class and allegedly made him "the most popular kid in high school, by far."
After studying English at Franklin & Marshall College and musicology at the University of Illinois, he worked as a project manager in the taxi industry for a bit, and then embarked on a new path as an unsuccessful freelance web developer. Eventually he found his way to NewCity with much fanfare.
Outside of work, Mike enjoys traveling with his family, learning stuff, making music, hiking, grilling, and drinking wine. He and his wife have occasionally been spotted playing rec softball.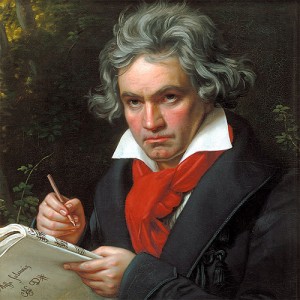 String Quartets
Ludwig van Beethoven