Carolyn is a marketing strategy and account management pro.
Where she really excels is acting as the bridge between our clients' needs and NewCity's strategy, UX, content, design, and development teams. Navigating early conversations about project goals, she develops digital strategies that are designed to achieve organizational goals and show measurable results. Working in collaboration with our team and the client's team, she creates a project framework for the estimated hours, costs, and general outline of the work, milestones, and deliverables — ultimately establishing what success looks like in the context of project delivery.
For the past two decades, Carolyn has worked in several marketing and business development roles both on the client-side and the agency-side. Her interest in digital strategy and marketing technology began with a desire to expand her traditional marketing skill sets, and she earned a mini-MBA from Rutgers University in Digital Marketing in 2017. She continues to stay-up-to date with the latest digital marketing trends and technologies creating opportunities for growth and long-term value for our clients.
In her free time, Carolyn enjoys taking care of her plants, reading, painting, listening to podcasts, and spending time with friends and family. She and her husband love live music and traveling, often combining the two.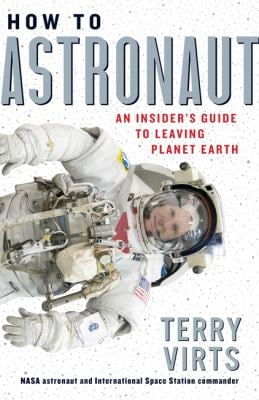 How to Astronaut: An Insider's Guide to Leaving Planet Earth
Terry W. Virts