Higher ed website redesigns are an exciting opportunity to breathe new life into a tired site, hone overly loquacious content, create new experiences that delight users, and most importantly, ensure that your site is supporting strategic goals.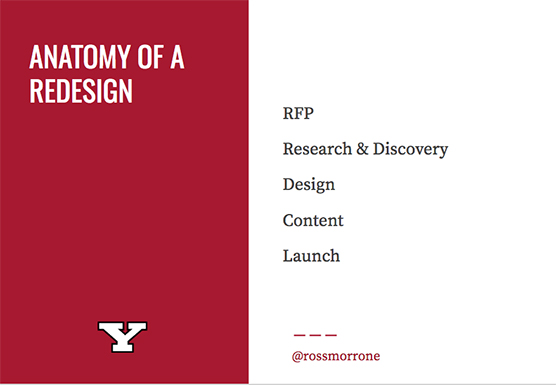 That all sounds great, but the reality is that redesigns, while brimming with possibilities, can sometimes be menaced with unexpected challenges and potential pitfalls, from issues of accessibility and the heavy lifting of content creation to the demands of an irascible faculty.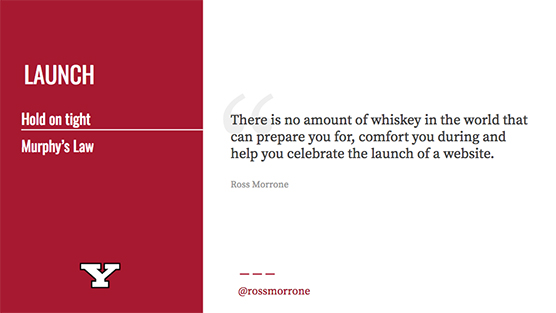 It can all be a bit overwhelming. The good news is that it's absolutely possible to survive a redesign without pulling your hair out.
Don't worry, just in case you missed the presentation, you can still check out the slides from their presentation!
You can also read more about the Youngstown State University website redesign.